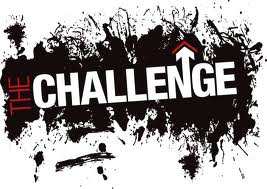 The Challenge Network (TCN) connect teenagers (15-16 years old) and inspires them to raise an awareness about some of the issues they encounter and strengthens their communitie. Their programmes aim to create a rite of passage for 16 year olds, promote social mixing and support community engagement.  TCN is also the largest provider of National Citizen Service (NCS).
Today Sandra Munoz- Alvarez,  Women of Wandsworth PR , was invited in Chestnut Grove School by the The Challenge Network to talk about the media strategies and  help the young people to take their project further. 
There were 10 different groups of young people with 10 distinct exciting campaigns.
Sandra said that "The kids campaigns were amazing and very diverse. Some of the issues raised were: volunteering, discrimination, teenage depression, racism, creation of longer work placements for the youth, health, creation of physical activities and even a campaign to promote smile and laughter. You could clearly see that they've put a lot of work into it by explaining their campaigns and showing their petitions, posters and designs". Sandra added:
"It was very inspiring to listen all those young people doing positive things and trying to make a positive difference in their area."
Sandra said she was honoured to have been asked to mentor them and share advice on how to bring their campaign to the next level.
Some of them are now planning to create little films, website, facebook page and share their ideas with the press and the council.
Wow Mums are supporting the Challenge Network and have been asked to come back to inspire the young people again next year.