Latest News
Catch up on the latest news from WowMums – Battersea Women's Association
Our principles: Our ethos:

Support         Learn through play
Sustain
Survive             Our motto:

Succeed          Mothers for all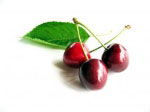 How many times has your child stepped into dog mess on their way into school?
Sacred Heart and Christ Church Schools in Battersea have a burning problem with this because they are located in Falcon (Banana) Park, where most dog walkers bring their dogs. Our children in KS1 have their lessons on the carpet, and both schools waste valuable learning time going through great lengths to ensure that there aren't any  germs on children's shoes. In addition, these schools hold their Sports Days in this park with tremdous health hazards, since they inspect and clean the area only before the games. We have therefore decided to join Sure Start Parents' initiative to demand from Wandsworth Council to clean our parks, sidewalks and commons from dog mess and designate more dog wardens to inspect more often the parks and especially pavements around schools. We have signed the petition with these issues in mind and hope these will be resolved fairly quickly.
Women of Wandsworth W.O.W try to support each other by sharing our views and goals for educating and entertaining our children,
strengthening families and community bonding.
We organize social events for children and adults to celebrate and learn about multinational traditions.
Every Friday we meet in KLS Community Cafe , 108 Battersea High Street at 11 o'clock to meet new people and to relax with a cup of coffee or tea.
Come and join us! Everybody is welcome